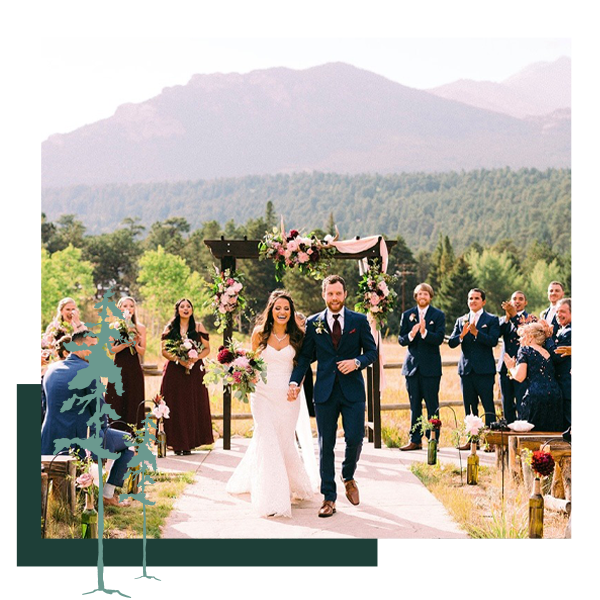 About Wild Basin Lodge
As a pioneer in the wedding industry, Wild Basin Lodge is a small, family-run business that makes personalized wedding and event services our highest priority. Since 2013, we have opened our 14-acre property to the public as the mountain backdrop for their magical day.
​We have a proprietary planning system that we have developed over thousands of weddings that carefully tracks all aspects of each wedding. This high-caliber system alleviates stress and allows couples to place their focus on where it should be — each other. Enjoy our full-time Wedding Planner and Day-of Coordinator services that offer personal assistance throughout the entirety of your wedding. ​We are especially focused on providing you with the privacy and focus your event deserves, which is why Wild Basin Lodge hosts only one wedding a day and is dedicated solely to weddings. Even our very own award-winning chef, who is an expert in serving food precisely when requested yet able to make last-minute adjustments that no planning can forecast, is committed to every detail.
We hold true to policies and practices that you won't find at other wedding venues. We are committed to our honesty-in-pricing model that rolls all fees, and charges into one "per person" cost. The entire award-winning Wild Basin Wedding™ is one simple number. Customization options are also priced in the same manner. We have a commitment to sustainability that promotes stewardship of the environment and drives consumer costs down. These divine elements and more are what will make your wedding at Wild Basin Lodge so unique. Experience elegance for your mountain wedding when you book with Wild Basin Lodge today!