Spring is one of the most popular seasons for weddings. That's because it boasts fresh blooms, mild temperatures, and the season offers the perfect backdrop for beautiful outdoor weddings. For those couples considering a spring wedding, Wild Basin Lodge located in the Rocky Mountains is the perfect venue to host your special day.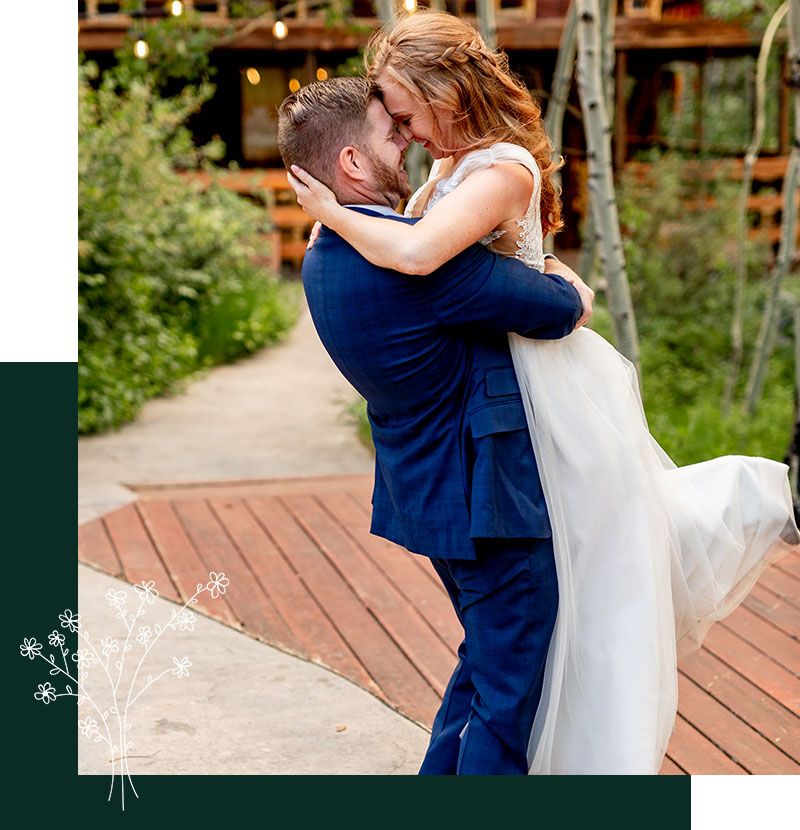 Reasons to Book Your Spring Wedding At Our Wedding Venue
Spectacular Views: The views from Wild Basin Lodge will take your breath away. The lodge is nestled in the Rocky Mountains, surrounded by towering trees and rolling hills. From the ceremony site to the reception area, guests will marvel at the natural beauty that surrounds them.

Versatile Packages: Wild Basin Lodge offers three different packages to suit different wedding styles and budgets. Whether you're dreaming of a small, intimate wedding or an elaborate celebration, you'll find the right package that fits your vision.

Easy to Get to: Wild Basin Lodge is conveniently located in Allenspark, Colorado, just 15 miles south of Estes Park. This makes it easy for guests coming from all over the country to get to your wedding without any hassle.
Reasons to Book a Spring Wedding

The Weather
Spring temperatures are warmer than winter's and tend to be mild and comfortable, which makes it an ideal season for an outdoor wedding. The fresh spring air creates a romantic atmosphere for your big day, and the blooming mountain flowers provide a natural backdrop for photos.

The Wedding Dress
Spring wedding dresses tend to be light and airy, which is perfect for a fresh spring day. With the mild temperatures, brides can choose a dress with a little less coverage than they would for a summer or winter wedding. This makes it easier to choose the perfect dress for the occasion.

Fresh Blooms
there's almost nothing like spring in the Rocky Mountains. With its gorgeous flowers, fresh air, and snow-crested mountains, you'll love the beauty of the season that makes a perfect background for spring weddings.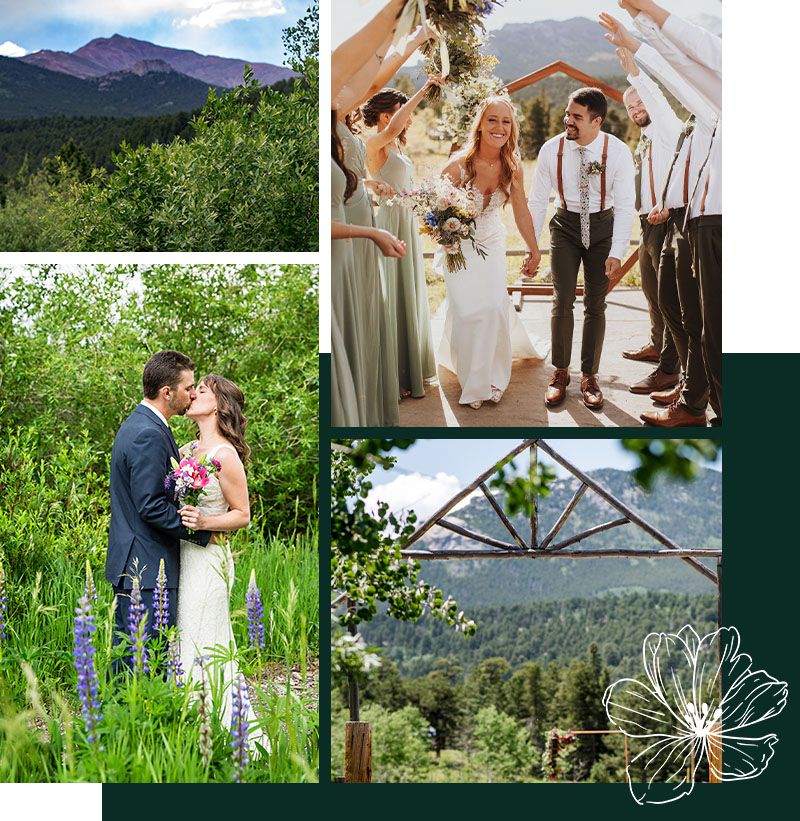 Spring Activities in the Rocky Mountains
Hiking: Spring is one of the best seasons for hiking in the Rocky Mountains. The weather is cool and comfortable, and the trails are less crowded. With the snow melting, hikers can explore the wildflowers, waterfalls, streams, and beautiful scenic views.

Rock Climbing: Spring is considered by many climbers to be one of the best seasons for rock climbing in the Rocky Mountains. The cooler temperatures and dry conditions make it an ideal time for climbing enthusiasts who can enjoy a variety of climbing routes.

Mountain Biking: Spring is a great time to hit the trails on a mountain bike. From easy beginner trails to more advanced and challenging trails, there are endless options for mountain biking across the mountains.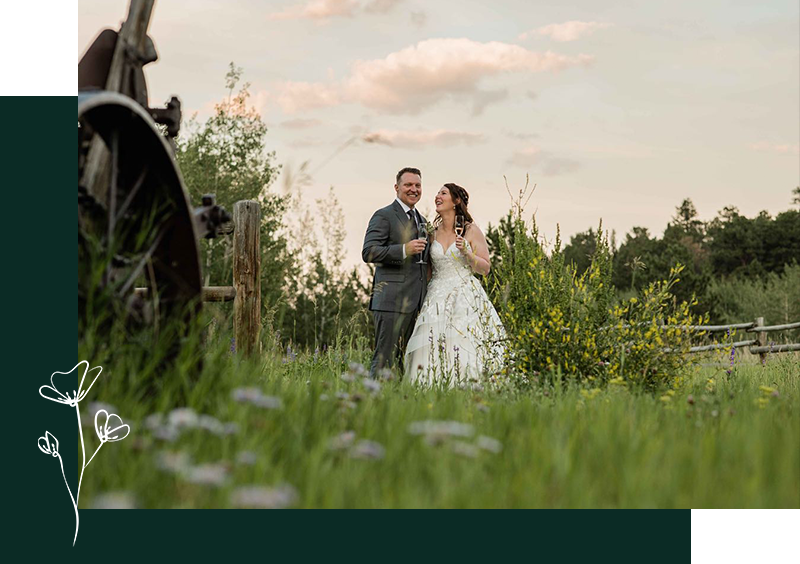 Classic
The Classic Wedding Package has been designed for couples who want a simple and elegant wedding ceremony at Wild Basin Lodge in Allenspark. This package includes basic amenities such as ceremony setup, both ceremony sites, and menus to ensure a stress-free experience. The package also included cake-cutting service, all tables, chairs, and place settings, and in-house decor. This Spring Wedding Package is perfect for those looking for a straightforward and affordable wedding package while still enjoying the naturally beautiful landscapes that Wild Basin Lodge offers.
Peak
The Peak Wedding Package is perfect for spring weddings. You'll have everything you need, including the reception area for six hours, both wedding ceremony sites, food, wine service, upgraded linens, the Honeymoon Suite, and more. Pamper yourself and make your spring wedding unforgettable.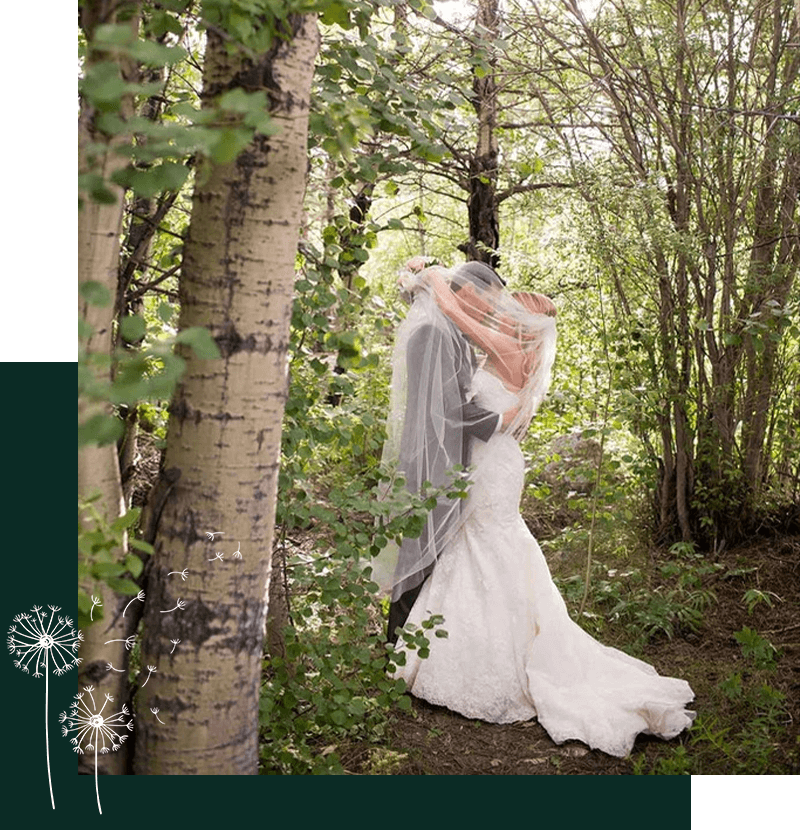 Elevated
The Elevated Wedding Package is our most popular package for spring weddings in the Colorado mountains. It includes an exclusive venue rental that provides a unique indoor and outdoor ceremony option. It features family-style dinner service, photographer, fresh floral credit, transportation credit, and more. This Spring Wedding Package is best suited for couples looking for an all-inclusive package that takes care of everything from the wedding ceremony to the reception, leaving you free to enjoy your special day without the stress.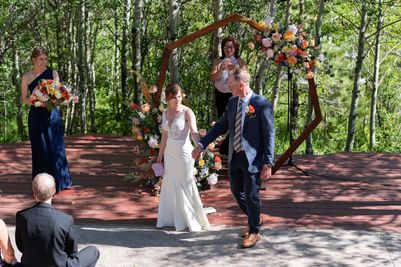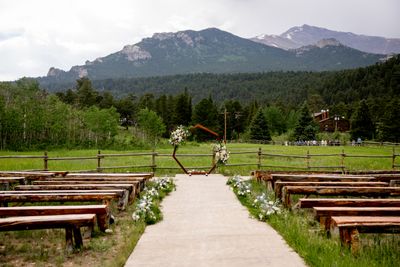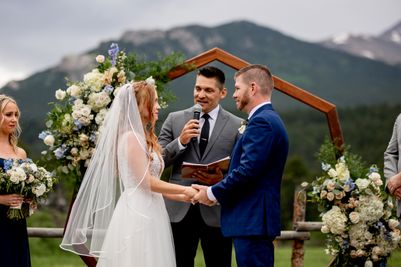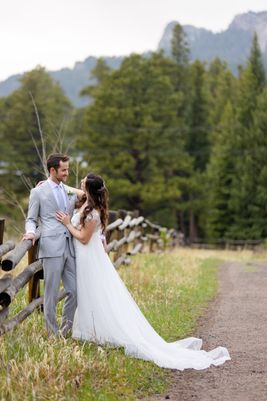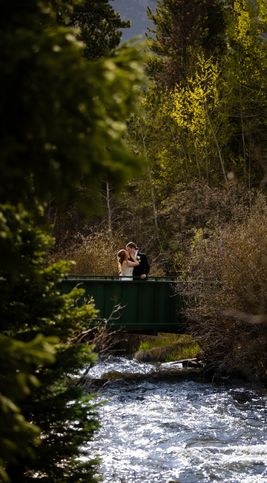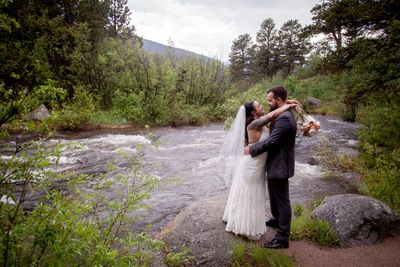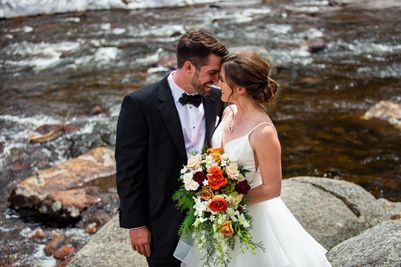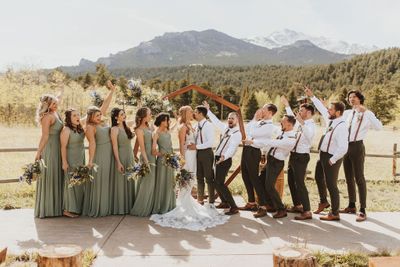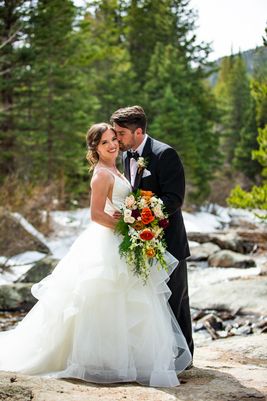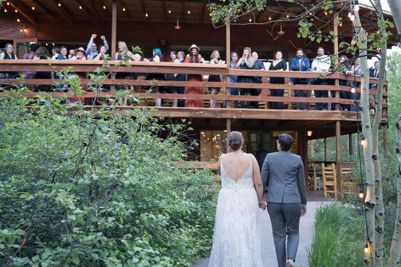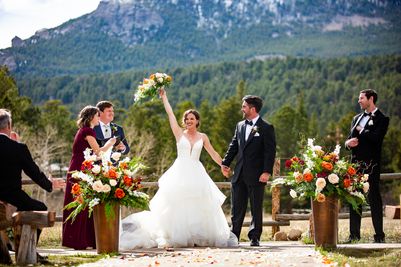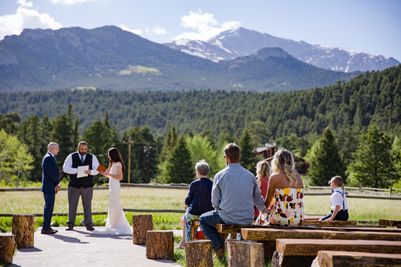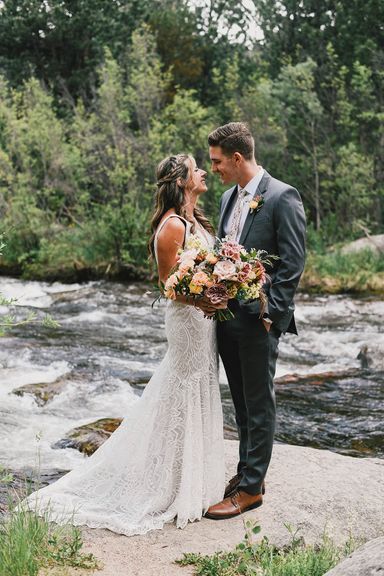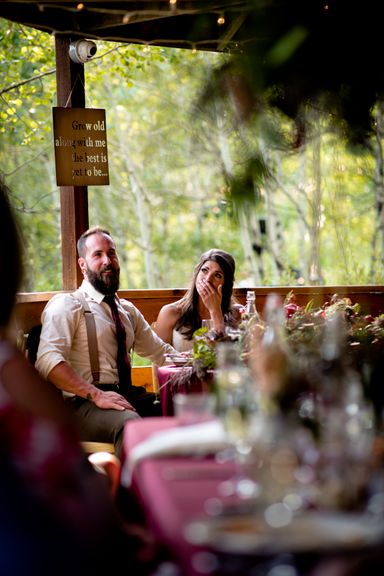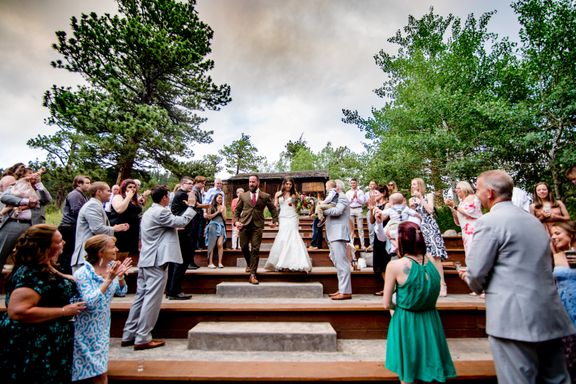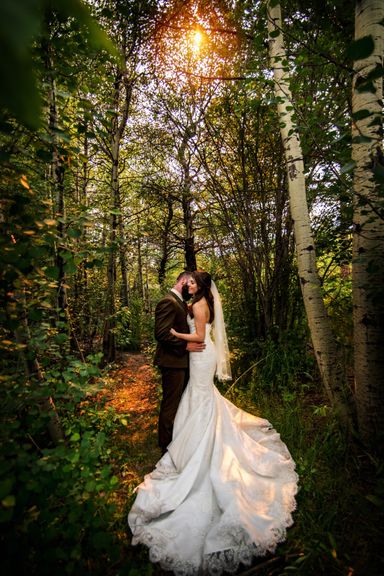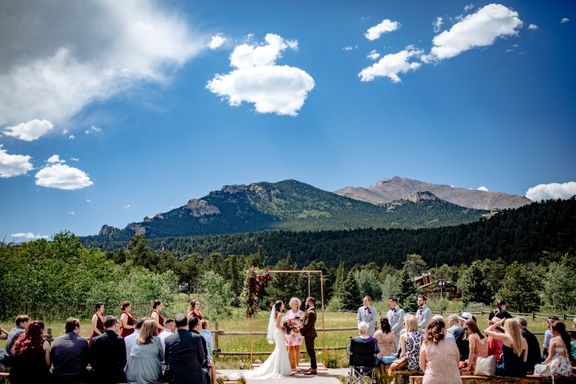 Book a Tour Today
Wild Basin Lodge is the perfect spring wedding destination with a variety of features and amenities that will make your big day unforgettable. The stunning views, delectable food, professional staff, and comfortable accommodations will ensure that you and your guests have an unforgettable experience. With so many options, it's easy to make your dream wedding a reality at Wild Basin Lodge. Book a tour today!