Take a moment to envision your dream wedding ceremony. When you take a deep breath in, do you smell the crisp, Colorado air? Do you hear the rustling of trees and feel a soft breeze through your hair? If so, we at Wild Basin Lodge have the perfect outdoor wedding venue in Colorado for you.
At Wild Basin Lodge, we welcome love in any season. We have not one, but two amazing outdoor wedding venues in Colorado, one of which being our Meadow Peak venue. Our location is one of the most beautiful places to get married in Colorado with picturesque views that you have to see to believe. Continue reading to learn more about our mountain view wedding venue that is available year-round for your special day.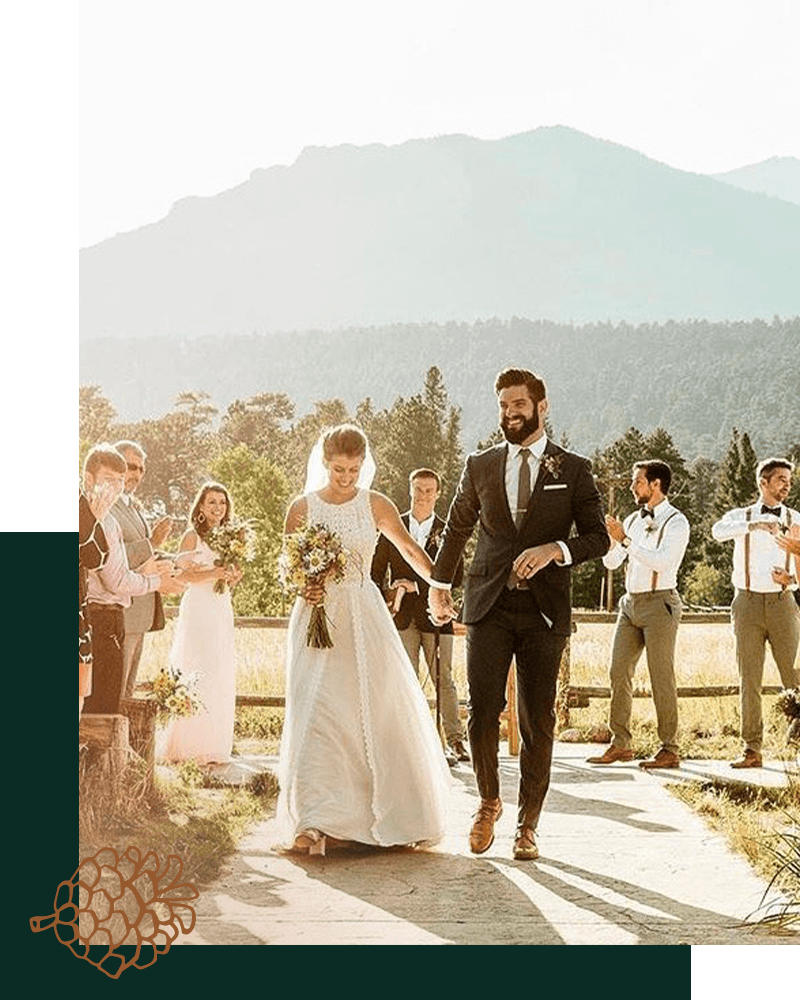 Say "I Do" at 8,083 Feet
If you're interested in a rustic wedding venue where you can say your vows with breathtaking views, our Meadow Peak wedding venue in Allenspark is the venue you have been searching for. At our Meadow Peak venue, you will be surrounded by your friends and family with Mt. Meeker and Longs Peak towering behind you.
This incredible backdrop is one that you can't find anywhere else in Colorado. It's a private, intimate wedding venue that keeps you and your significant other close to nature's heart as you commit to one another through your wedding vows. Take it from us, this mountain view wedding venue will take your breath away and will create gorgeous wedding photos that you will cherish for the rest of your life.
If you're interested in getting married at our Meadow Peak wedding venue, contact us today! We will work with you to find a wedding date that fits with your timeline, and we can also discuss other accommodations and offers we have to make your wedding day stress-free and magical. For additional information about the venue, pricing, and more, please get in touch with us.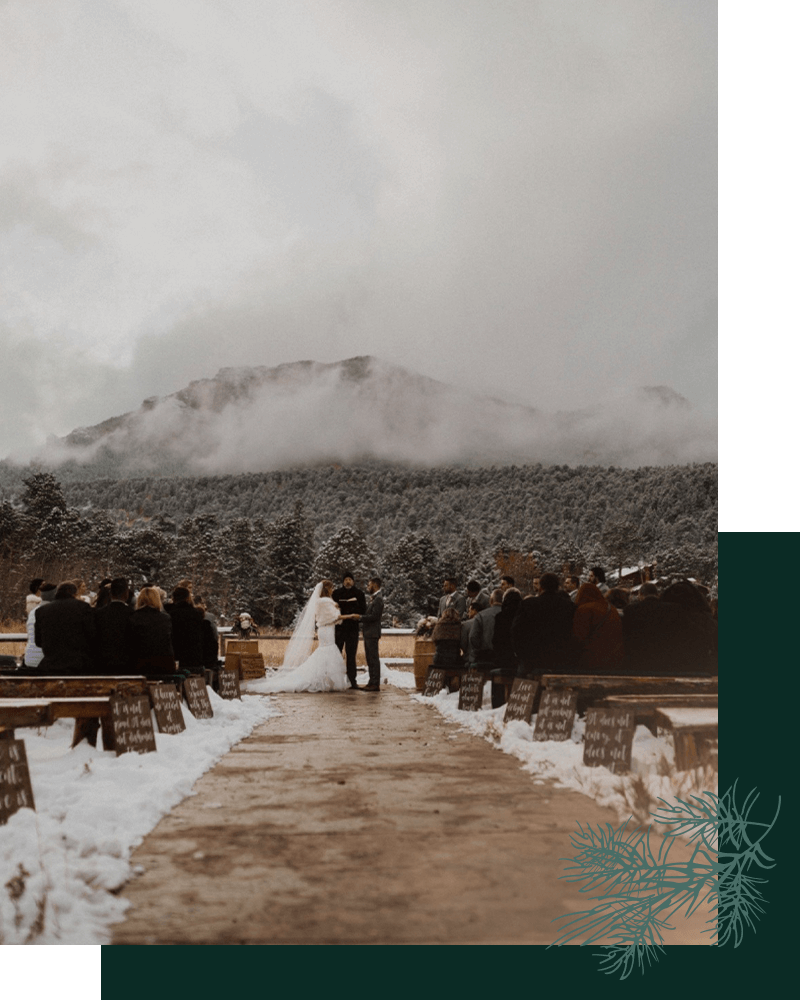 Wild Basin Lodge - An All-Inclusive Wedding Venue
As if the unparalleled mountain view wedding venue isn't enough, we offer our guests even more accommodations on our property. We have another outdoor wedding venue on the property, River Run, featuring river views in an intimate setting. Between River Run and Meadow Peak, we are certain you will find the perfect rustic wedding venue you've been looking for.
We also have a 15,000-square foot lodge and reception area that we offer to our guests. In doing so, we are able to offer an all-inclusive wedding venue that has everything you could need on your special day, from a breathtaking wedding venue to a reception area, catering service, and lodging. As you look at different outdoor wedding venues in Colorado, you will not find a location that offers you everything that we can at Wild Basin Lodge.
Whether you want to use all of our services, or pick and choose the right combination for you, we are here to help make your day perfect for you. For additional information about our different options we have available, give us a call today! We will be more than happy to discuss pricing, availability, and any customizations you might need to make your wedding day everything you've imagined.
Book Our Mountain View Wedding Venue Today
Meadow Peak is available year-round. Whether you want to say "I Do" with snowflakes cascading all around you, or you want to have that warm, Colorado sunshine beaming down on you and your loved ones, The Wild Basin Lodge is here to make your dreams come true. Reach out to our friendly staff today to discuss the details about your wedding today!