Fall Wedding
Nestled in the picturesque mountains of Allenspark, Colorado, Wild Basin Lodge sets the stage for an enchanting fall wedding. With its breathtaking natural beauty, rustic charm, and impeccable service, this idyllic venue leaves couples and guests alike with everlasting memories. Let's explore what makes a fall wedding at Wild Basin Lodge an unforgettable experience and a Colorado mountain wedding venue you'll love. Contact us to learn more about our wedding packages and to schedule a tour today.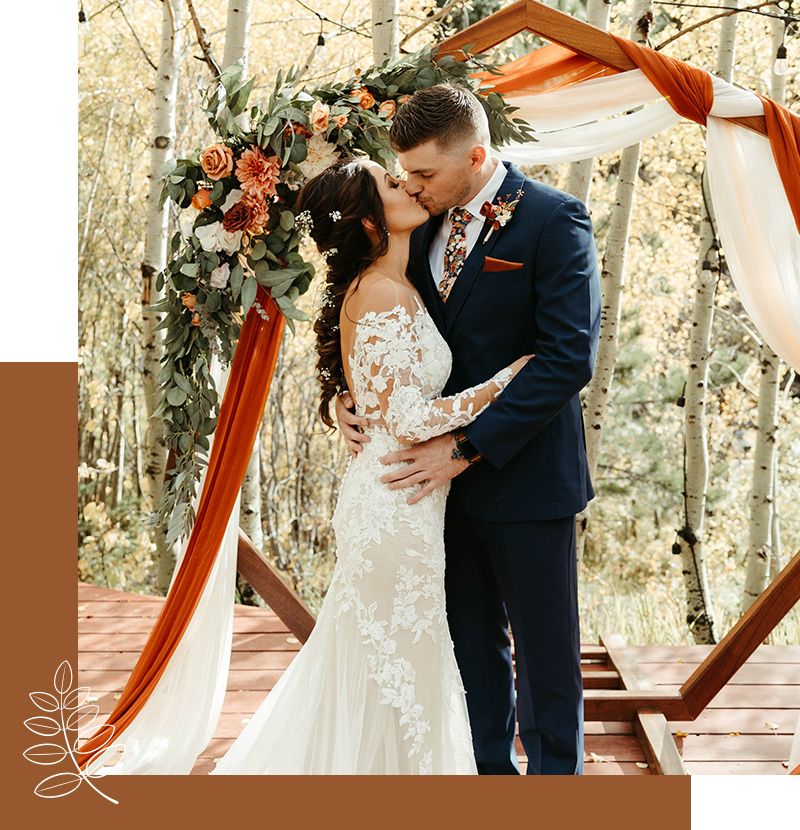 The Scenic Beauty of Fall
Fall brings a kaleidoscope of colors to the Rocky Mountains surrounding Wild Basin Lodge. As the leaves transform into vibrant shades of red, orange, and gold, the landscape becomes a stunning backdrop for a romantic wedding celebration. Imagine exchanging heartfelt vows amidst the majestic beauty of nature, with the crisp mountain air and soft sunlight creating a magical ambiance.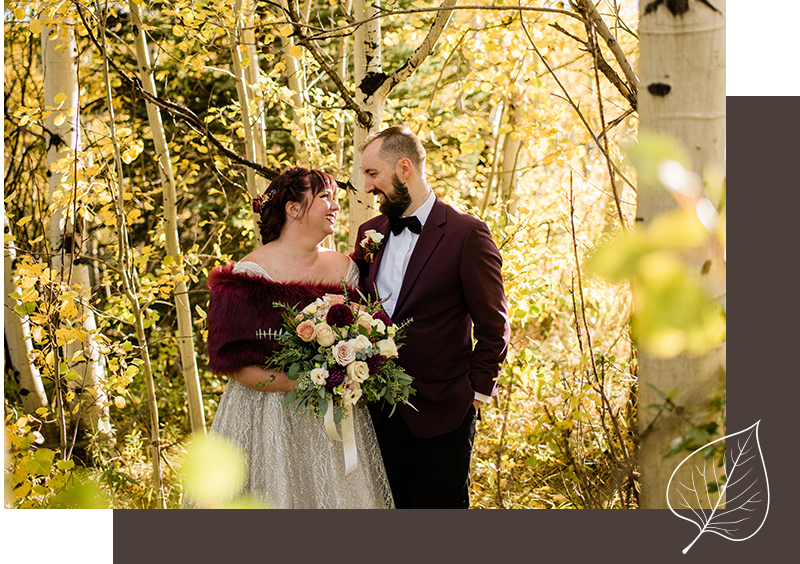 The Rustic Elegance of the Lodge
Wild Basin Lodge combines rustic charm with elegant touches, providing a warm and inviting atmosphere for your special day. Its hand-hewn log construction, cozy fireplaces, and mountain lodge-inspired decor create a romantic and intimate setting. The lodge's architecture harmonizes seamlessly with the surrounding natural environment, ensuring every moment is filled with rustic elegance and timeless beauty.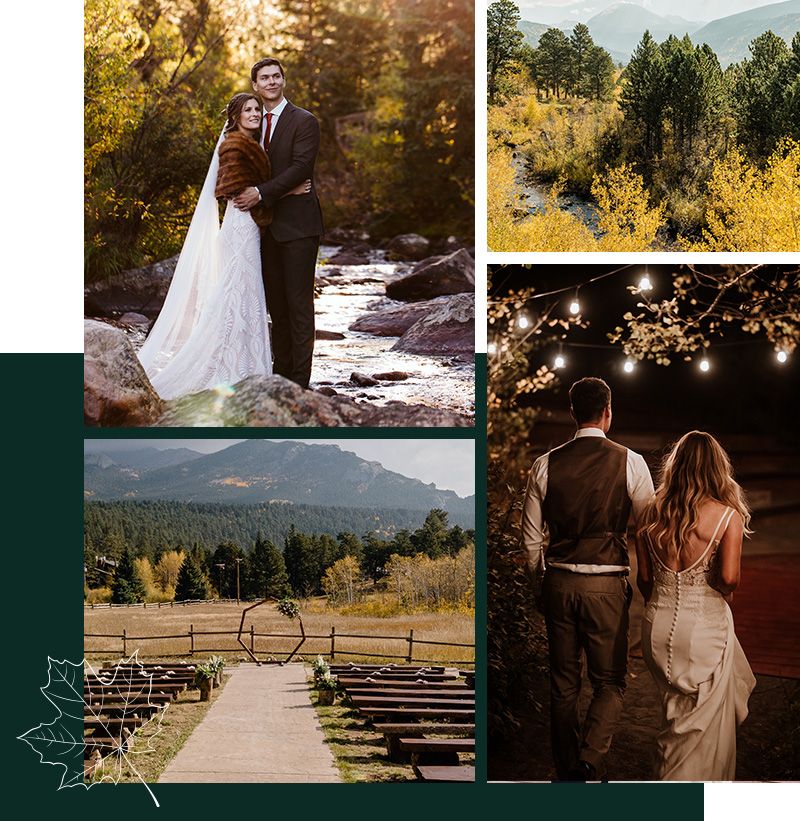 Tailored Wedding Packages
Wild Basin Lodge offers a variety of wedding packages at our all-inclusive wedding venue designed to cater to every couple's unique vision and needs. Whether you envision an intimate gathering or a grand celebration, our expert wedding planners will assist you in curating a personalized experience. From ceremony and reception planning to floral arrangements and culinary delights, the dedicated team at Wild Basin Lodge ensures every detail is executed flawlessly.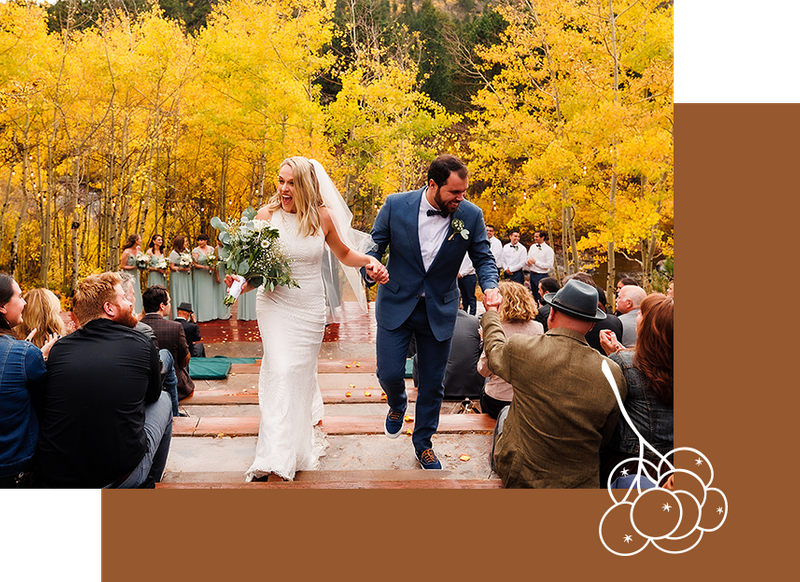 Exquisite Indoor and Outdoor Ceremony Spaces
Wild Basin Lodge presents couples with a choice of two breathtaking ceremony locations. Meadow Peak offers a stunning backdrop of the mountains, including views of Mt. Meeker and Longs Peak. Our second wedding venue, River Run, offers a unique wedding venue right by the river for a wonderful, calming wedding. Both Colorado mountain wedding venues are surrounded by towering pines and provide a romantic outdoor setting for exchanging vows. These locations effortlessly blend natural beauty with tranquil serenity, making your wedding ceremony a truly unforgettable moment.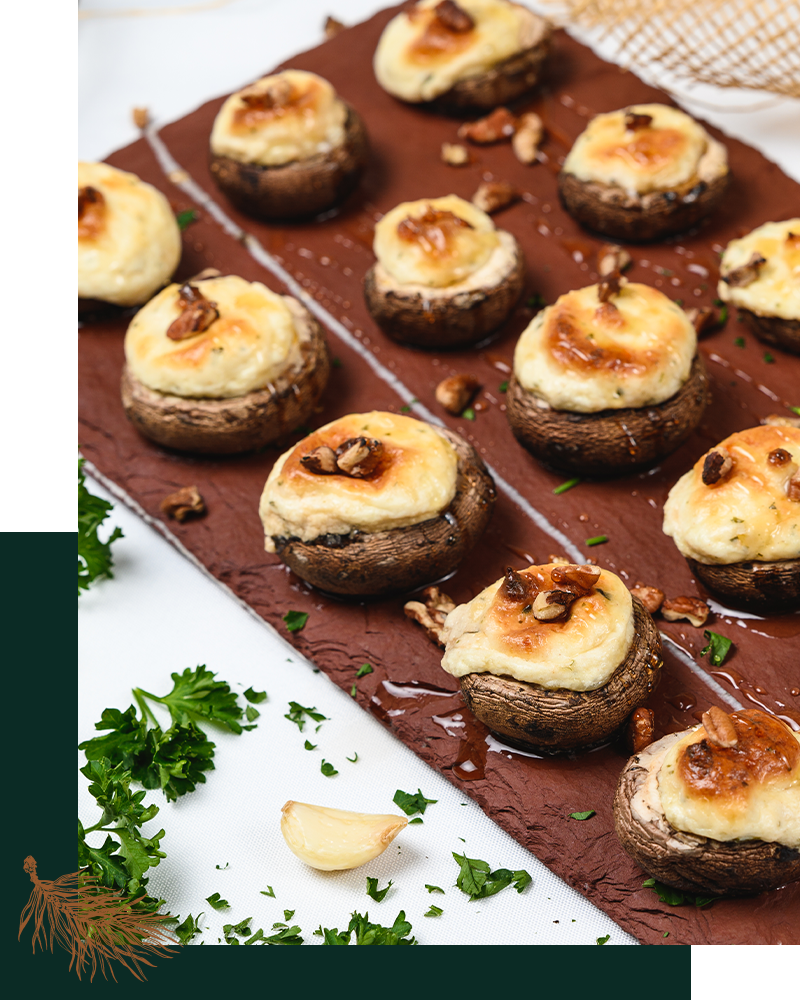 Exceptional Culinary Experiences
When it comes to the culinary aspect of your wedding, Wild Basin Lodge's skilled chefs create exceptional dining experiences tailored to your preferences. From delectable hors d'oeuvres and elegant plated dinners to unique signature cocktails and decadent desserts, every dish is thoughtfully crafted with the finest seasonal ingredients. You and your guests will be treated to a culinary journey that perfectly complements the charming setting and joyful atmosphere.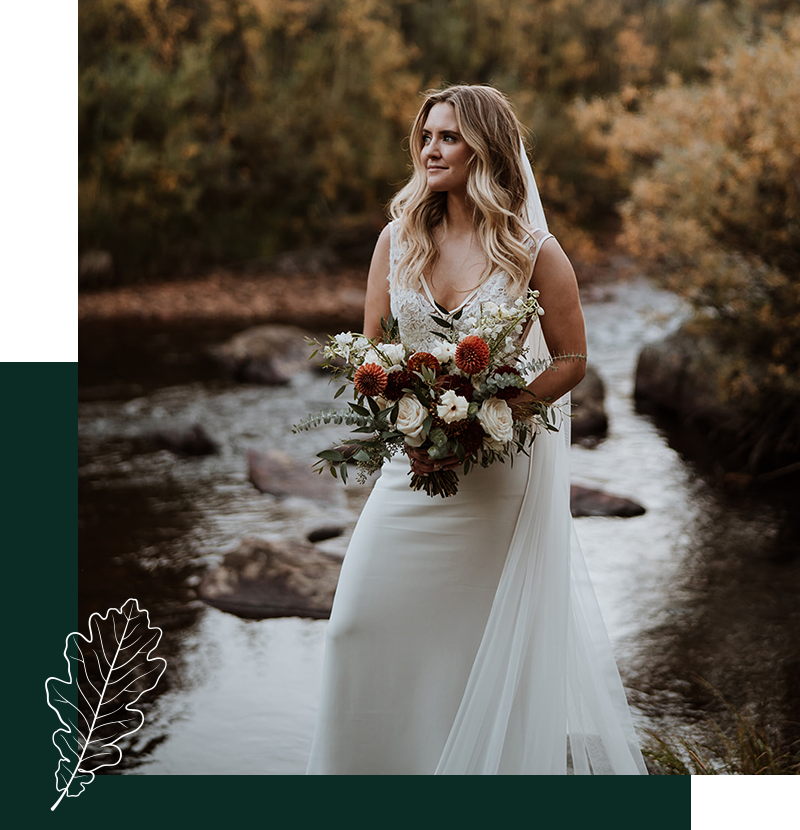 Autumn Acitivies In The Rocky Moutains 
A fall wedding at Wild Basin Lodge offers more than just a stunning venue. Located near Rocky Mountain National Park, guests can enjoy a range of outdoor activities before or after the wedding.
Wildlife - when fall comes around, it is officially elk rutting season (mating season), they are more active this time of year and you can experience their loud building sound and mating rituals
Driving Peak to Peak - yes we know, this can be beautiful anytime of the year but when all the fall colors come out, this experience is truly breathtaking and something you have to see for yourself
Weather - In typical Colorado fashion, we have warm days and cozy knights, our fireplace is the best place to be on a fall evening as the temperature drops for the night.
Need some more reasons? Check out Visit Estes Park's recommendations: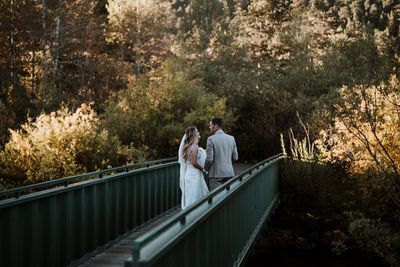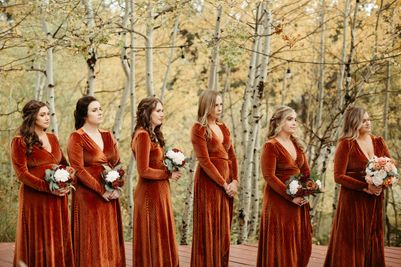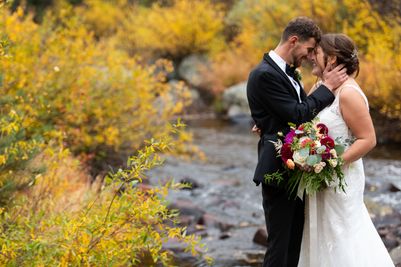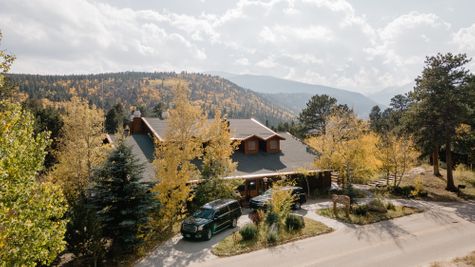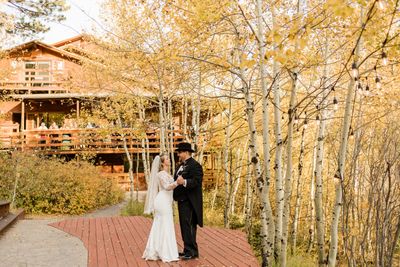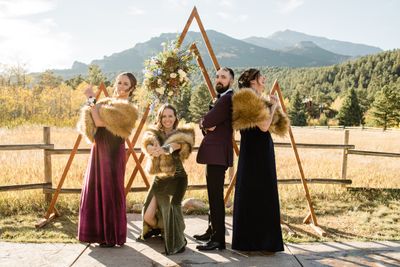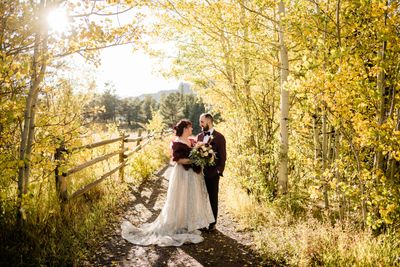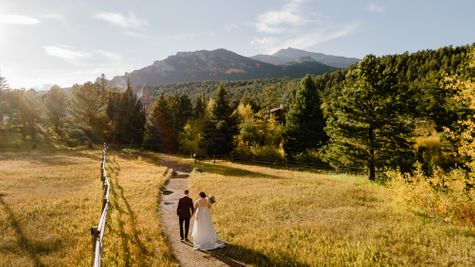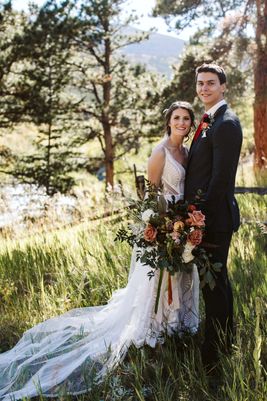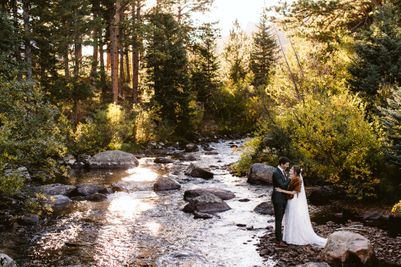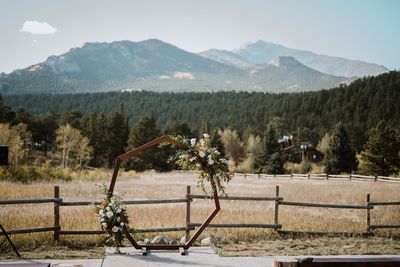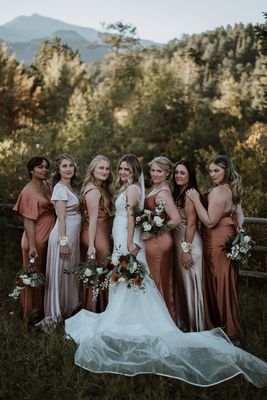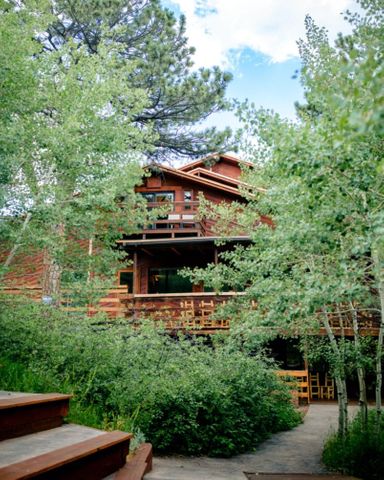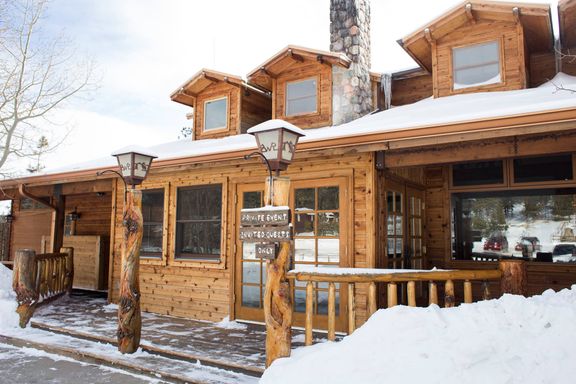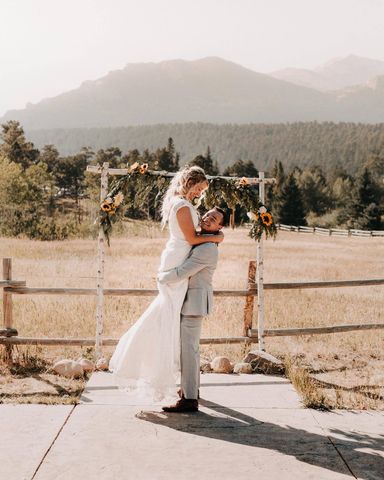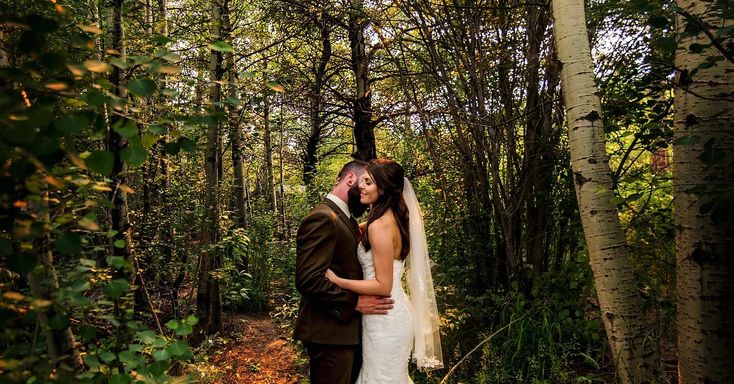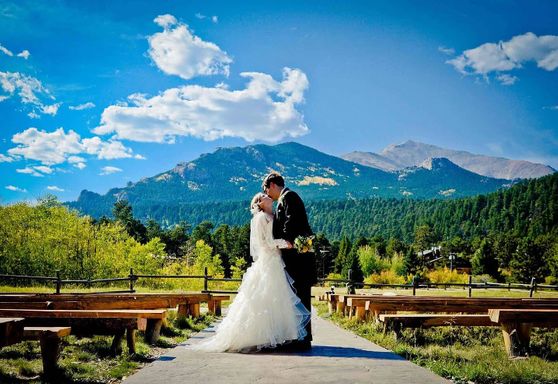 Book With Us Today
A fall wedding at Wild Basin Lodge in Allenspark, Colorado, is a magical experience that combines the beauty of nature with rustic elegance. With its breathtaking scenery, customized wedding packages, exceptional culinary experiences, and a dedicated team of professionals, Wild Basin Lodge ensures your special day is truly unforgettable. Celebrate your love amidst the vibrant colors of fall, surrounded by the majesty of the Rocky Mountains, and create memories that will last a lifetime at this enchanting and unique wedding venue. Reach out for availability, questions about our wedding packages, and to schedule a tour today.