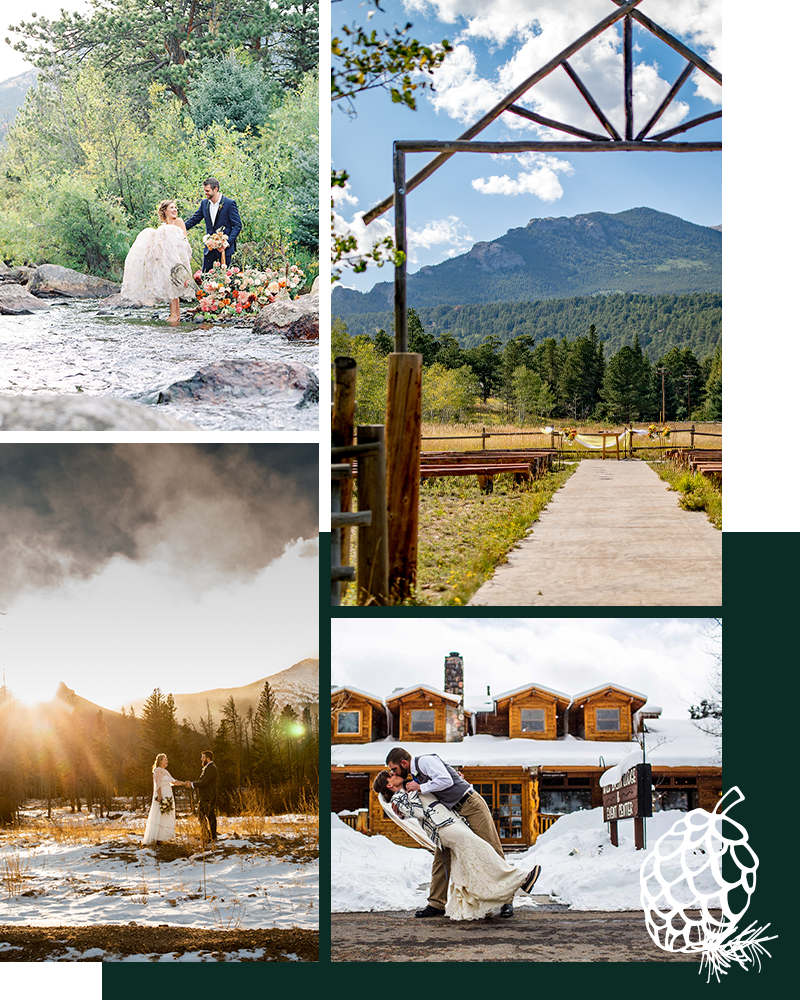 A Wedding Venue For Any Season
One of the many advantages of the Wild Basin Lodge wedding venue is that the vibe and energy of our beautiful spot in Colorado matches any season. Whether you are looking to get married in the middle of winter for a cozy wedding or are looking for the breathtaking views and visuals of fall colors, our wedding venue is unique. Book a tour at the time of the year that you would like to get married and fall in love with the views and space we offer!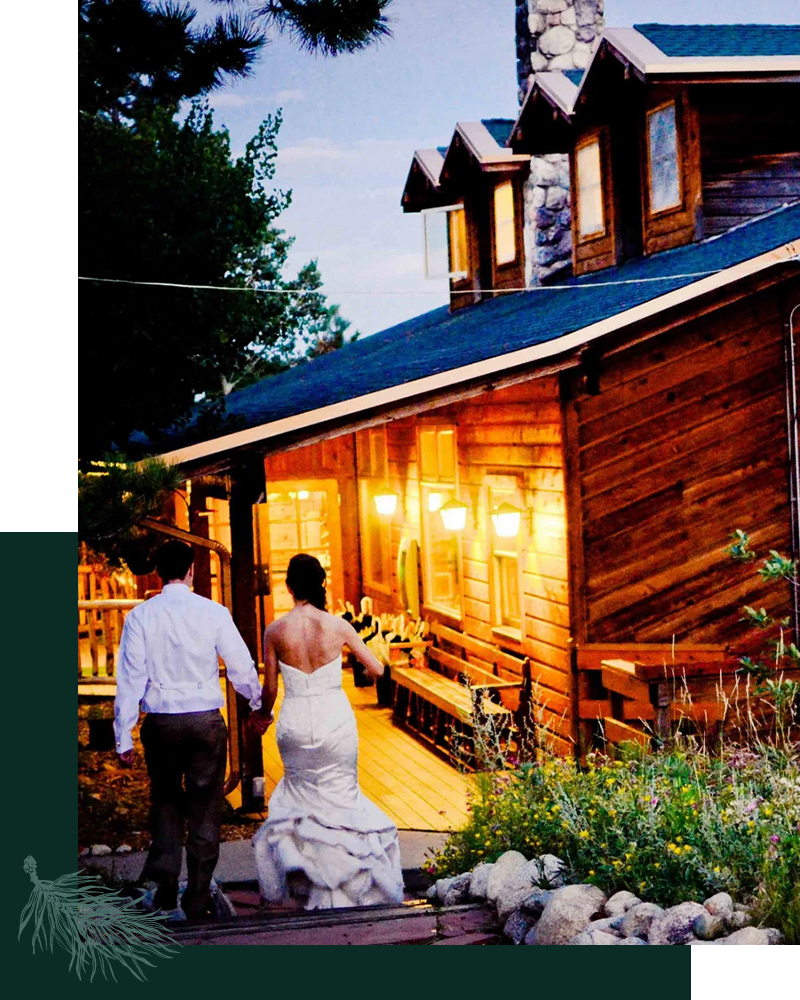 What Reception Space Offers
The wedding venue at Wild Basin Lodge not only offers a beautiful space for your special day, but it also has all the amenities that you need so you don't have to be looking for different suppliers or spaces to make your wedding the way you want it. Here's a breakdown of our reception area:

8,000 Square feet (approximately)

Seating for approximately 200 guests

Handicap accessible

18x24 feet dance floor

Seating around the dance floor

Unique area for the cake, gifts, and memorials

Soft beverage area

Bar area available for beer and wine as well as full-service bar available

Outdoor deck with stunning views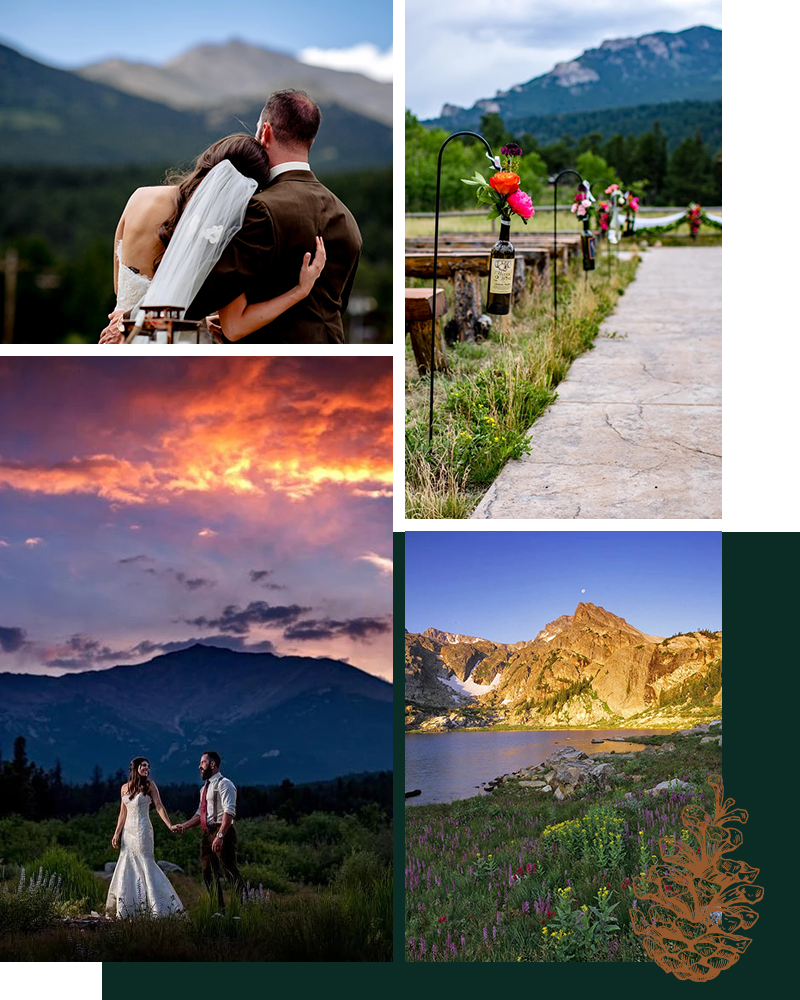 Unique Wedding Venue in Colorado
The Wild Basin Lodge wedding venue in Colorado is a stunning place for that special day. We not only offer a secluded space in the Rockies, but we also give you a location that will solidify your connection with your significant other and the loved ones that will come to your wedding. Check out our gallery and fall in love with the views and the space.
It's important to make the right decision when selecting the wedding venue for that special day. You not only have to focus on if the space is adequate or big enough, but you also want to consider if it matches you and your significant other's energy. At Wild Basin Lodge, we want to ensure that your wedding day is one you'll always remember and cherish and we invite you to take a tour around our 13 acres of beautiful space. Contact us today to schedule your tour!